Articles for Tag: "heart failure"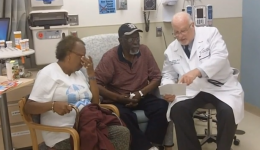 A heart failure patient has renewed hope thanks to the efforts of physicians, nurses and staff who refused to give up.
Read the touching story of a patient who reunites with the nurse who helped save his life.
Leroy Haynes is the first Illinois patient to leave the hospital with a Total Artificial Heart. Here is his story.