Articles by "Nate Llewellyn"
Nate Llewellyn, health enews contributor, is a manager of public affairs at Advocate Medical Group. Nate began his career as a journalist and builds daily on his nearly 20 years of writing experience. He spends most of his free time following his wife to their two sons' various activities.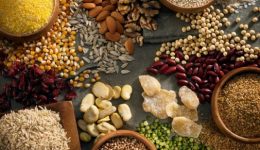 Cutting this out of your diet may come with an increased intake of poisonous metals that can lead to serious health issues.