Ever thought about checking your heart rate with your camera phone? "Cool" may not save lives, but these apps use nifty technology to keep you heart-healthy. Here's a review of three apps.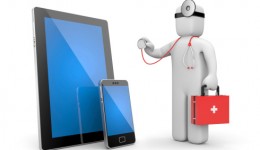 Indiana University's new app nags, tracks your progress
Leroy Haynes is the first Illinois patient to leave the hospital with a Total Artificial Heart. Here is his story.