Articles for Tag: "good cholesterol"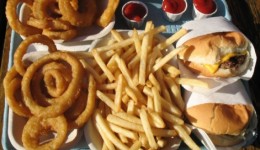 The FDA has ordered all food manufacturers to kick hydrogenated oils to the curb by 2018.
Our expert debunks common misconceptions about good and bad cholesterol.
Healthy eating requires a closer look at the ingredients list on your food. A nutrition expert shares tips on how to navigate food labels when grocery shopping.